House of Tee-Moss


Always under construction.

These days my page is mainly just a vehicle for my Christmas List and my LINKS page (which is mostly just for webcomics by this point). Most other stuff I feel like linking to I do in my Live Journal. So hey, go keep up with me there if ya want! Also, a lot of the photos I used to keep here are over on my photobucket account.

I am the President of Pocky Club now so I should direct you to our crappy website (it's worse than this one! trust me). Click the donate button to help a brother out. Hmmm... maybe I should put one here.....



So still look at everything, and tell me what hasn't been put in it's place! Also, please tell Tom Munkres (my go between) what you think of my page. Thank you,
Tee-Moss, High Lord of Hyperspace.
---
Since Tee-Moss is a god of Hyperspace, it is only natural that a large portion of his page be dedicated toStar Wars.
Come on into the Broken Pig Tavern and mingle with some very interesting people from different RPGs. Some may say more than others though. Some may just want to listen to the Jukebox!
During a sleep over at my house, me and my friends made thisPicture Story about faith. It is freely open to interpretation, in fact if you take the trouble to E-mail what you think it is i'll go to the trouble of posting it.
Picture Story 2 however was made one night when we needed to get the film developed immediately so we had no choice but to use it as quickly as possible.
On this page is a bunch of quotes that I've thrown together. I doubt I'll ever organize it but I will update it.
One of the best ways to understand the quirkiness and obscurity of Tee-Moss is to take Tom's Insane Trivia Quiz. To find out more about it click here. The scoresheets are in the process of organization and refurbishment so please check them out.
If you know anything about the Palladium Books website than you should go to The Swank Center. IT used to be the Palladium Page but I decided that I needed to concentrate on the SWANK more. Here is a bunch of stuff by and about the people who hang out around the Rifts bulletin Board.
Closely related to the vibe of Swankytown is Billberg University. My place for the guys on the Fans discussion forums. This is entirely unofficial, please keep that in mind.
Here are copies of all the pages which I have done for the Piett page.
My first club!Join the PSL and get something different on Total Request Live. Sure we're small but we're growing!
You feel brave? You feel lucky? You feel like seing the domocile of what most would consider a maniacal loser? Then step cautiously into..........The Lair of Harley's Loyal Fanboy! and do not doubt the power of Private Ricky.
OK folks, before you complain, just check my errata page. I promise, this link really works.
And here we have a little experiment in Image Mapping! Have fun in my first little experiment. Just think what great weirdness I can do now that I have this power!!!!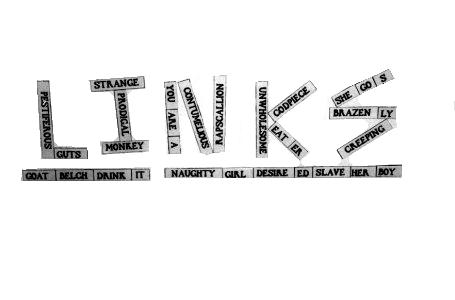 LE FastCounter
---
Sign My Guestbook
View My Guestbook